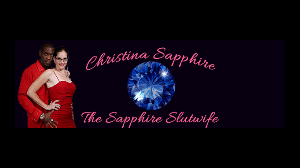 19:56 video
I'm such a dirty slut in this photo set and video. Selah Rain and I were sorority sisters, back in the day, and we haven't talked in years. I'm back in town for homecoming and it turns out she still has those shoes I left when she caught me blowing her boyfriend that one time. A leopard doesn't change their spots, and when she leaves the room to go get the shoes, I'm immediately down on my knees and blowing her current boyfriend, Jess Awesome. How she doesn't see and hear me behind the kitchen counter, I'll never know.
As soon as she walks out again I pull Jess over to the couch because I want more access to his tasty cock. I don't even stop licking when Selah comes back in and starts demanding an explanation! Not until I start running my hand up Selah's leg and getting her out of her nighty, that is...
Who would have guessed, she's as much of a dirty slut as I am! She's not wearing any panties, and soon I'm out of my pants, and we're both licking and sucking Jess's cock and balls like a tootsie roll pop. He has to work not to pop right in our faces--at least not yet! He fucks us both as we eat each other's soaking wet pussies and then swap his cum when he finally gets to release it, all over our mouths!